assalamualaikum and selamat petang (:
wahh , alhamdulillah after i da buad 2 tuto nie , ramai yg request kt i . tp sory lahh , i buad yg mne sempat jea yea ==' next time , i will give another tuto oukayy . buad tuto nehh agak complicated . dats why , lambad untuk i post . act , i stay in hostel . jarang bole update bloggie . i pun tadew lahh pro mne macam kt tuto org laen tuh . korg , kalo tuto yg i buad ta jadyy , juz inform me .
tuto nie direquest oleh aina . tp i try view her bloggie , ta bole . T.T dea tanye cmne na buad shoutbox chumel , ahha ! chumel kee hunn macam tu ? aiyakk , tapew . i aja oukayy .
first , korg kene tawu lahh cmne na sorok shoutbox kesayangan korg tuhh . macam bese , pegyy dashboard>design>add gadget>html/java script , and paste code bawah nehh .
<style type="text/css">




*html#gb{position:relative;}




background:url('

URL PIC YANG KORANG SUKA

') no-repeat;




<script type="text/javascript">

var gb = document.getElementById("gb");

gb.opened ? moveGB(0, 150-w) : moveGB(170-w, 0);

var gb = document.getElementById("gb");

var dx = Math.abs(x0-xf) > 10 ? 5 : 1;

var dir = xf>x0 ? 1 : -1;

gb.style.right = x.toString() + "px";

if(x0!=xf){setTimeout("moveGB("+x+", "+xf+")", 10);}

<div class="gbtab" onclick="showHideGB()"> </div>




MASUKKAN KOD SHOUTMIX KORANG KAT SINI :)




<div style="text-align:right">

<a href="javascript:showHideGB()">

<script type="text/javascript">

var gb = document.getElementById("gb");

gb.style.right = (140-gb.offsetWidth).toString() + "px";
tulisan warna purple tuh korg bole tuka sukesuke korg lah . tp yg code shoutmix tuh , amik yg korg punya sblum nie . untuk gamba pulakk , i ade buad 4 contoh kt cnie . korg bole la amik kalo na , tp not awesome oukayy . haha XD . tp da amik tu , cakap dulu k . tamo lahh curicuri , ta manis .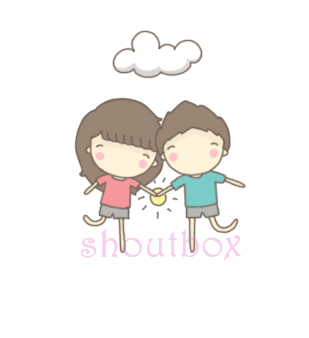 http://i1134.photobucket.com/albums/m615/momoiro_renka94/tumblr_lc6cjwbVr41qcgmzqo1_400.png
http://i1134.photobucket.com/albums/m615/momoiro_renka94/tumblr_lc2hm6MFOP1qcgmzqo1_400.png
http://i1134.photobucket.com/albums/m615/momoiro_renka94/tumblr_lbpphdpqLh1qcgmzqo1_400.png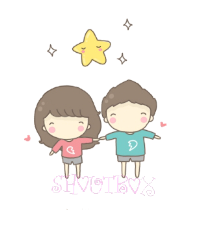 http://i1134.photobucket.com/albums/m615/momoiro_renka94/tumblr_lbi94i6qL21qcgmzqo1_400.png
hunny , kalo suke tuto nie , hit like button bole ? T_T